Who Will You Be Working With?
If you have hired us for Full-Service Support, you can expect to see all of the players below at your wedding. If you've hired us for select services, then our Lead Wedding Overseer & Designer will work with you on your exact needs and level of support!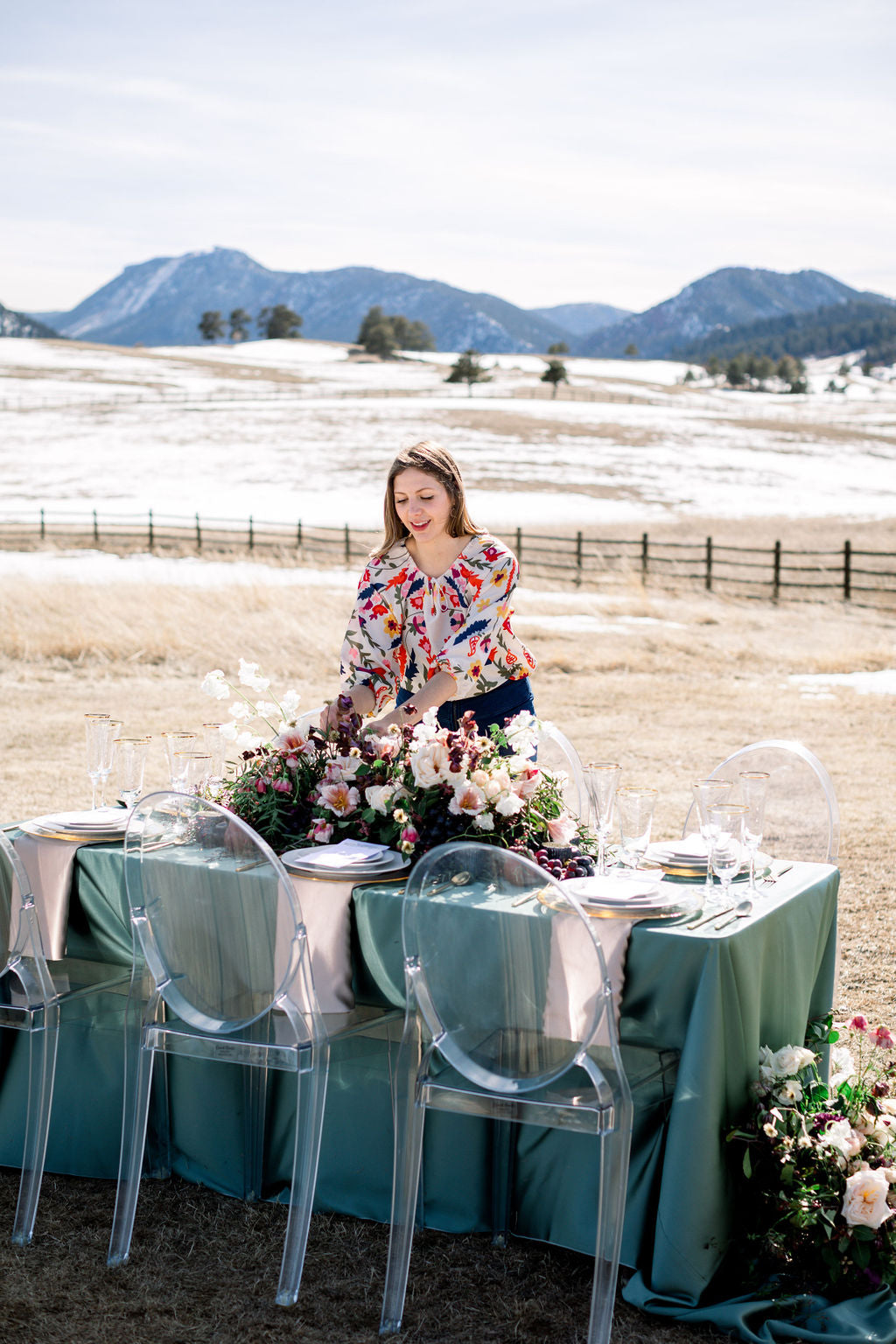 Lead Wedding Overseer & Designer
Brianna has assisted over 100 + amazing different couples with their wedding plans in one aspect or another! As a small business owner, she wears many different hats and finds joy in coming up with creative yet practical solutions for each of her clients.
She absolutely loves flowers and all things people related! We call her the "Monica Geller" of the bunch, but in all the best ways. She is the glue that will hold your wedding together (and will make doing so seem fun and effortless)!
As your Lead Wedding Overseer & Designer, Brianna will be your Primary Contact and main source of support throughout the entire Wedding Planning process!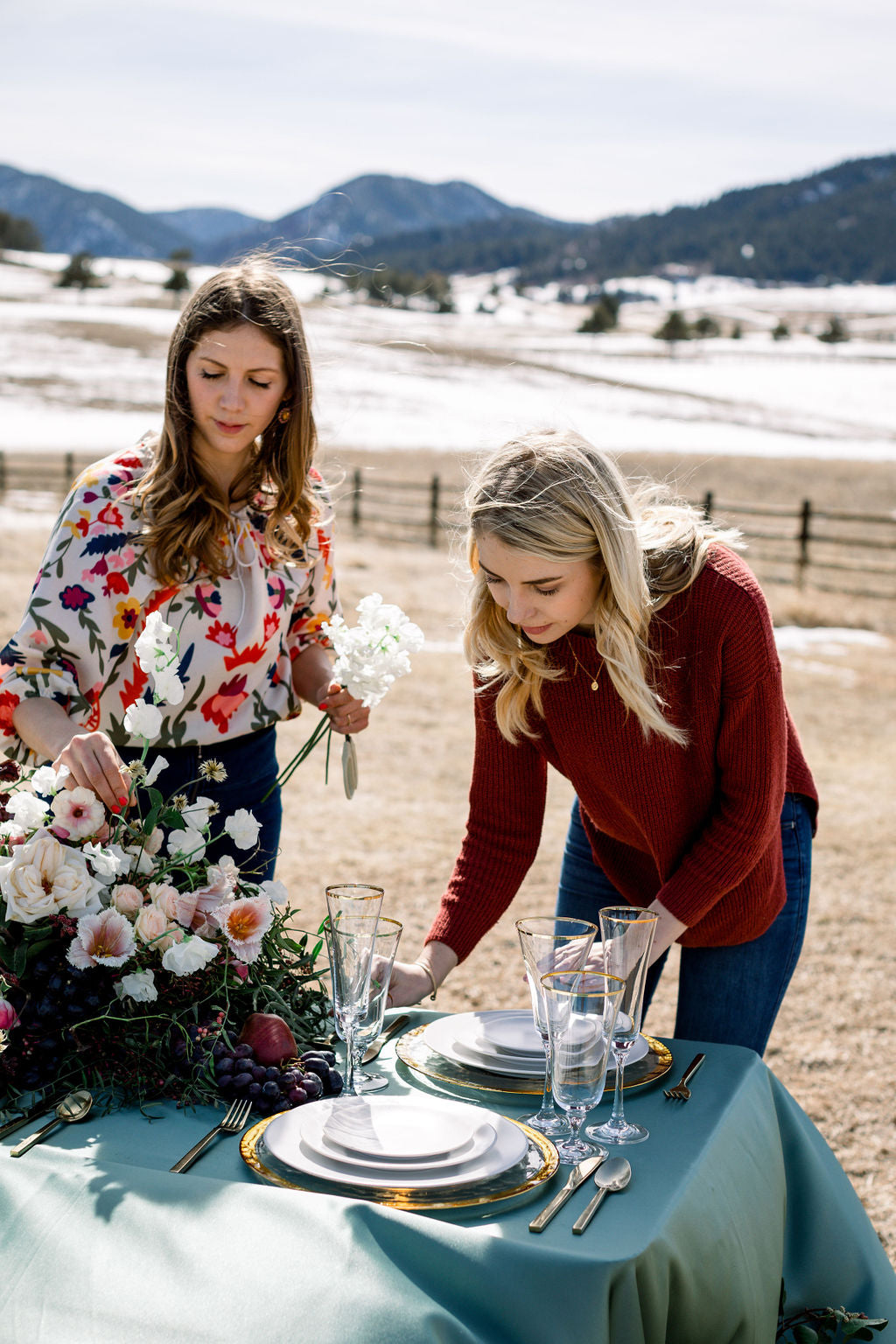 Coordination & Production Team
As your wedding gets closer, Brianna will enlist the help of her Coordination & Production team to help bring your wedding to life and ensure that it runs smoothly. Although Brianna will continue to Lead & Oversee the entire event start to finish, these extra team members are essential to a smooth and stress-free event.
Our Day of Coordinator will help manage the timeline, any needs that you, your bridal party, family or friends might have and ultimately assist Brianna with the needs of the event.
Our Production Team will be managing all of your decor, will be in charge of setting everything up, remain on site for any other needs, and be responsible for all cleanup and repacking at the end of the night as hired.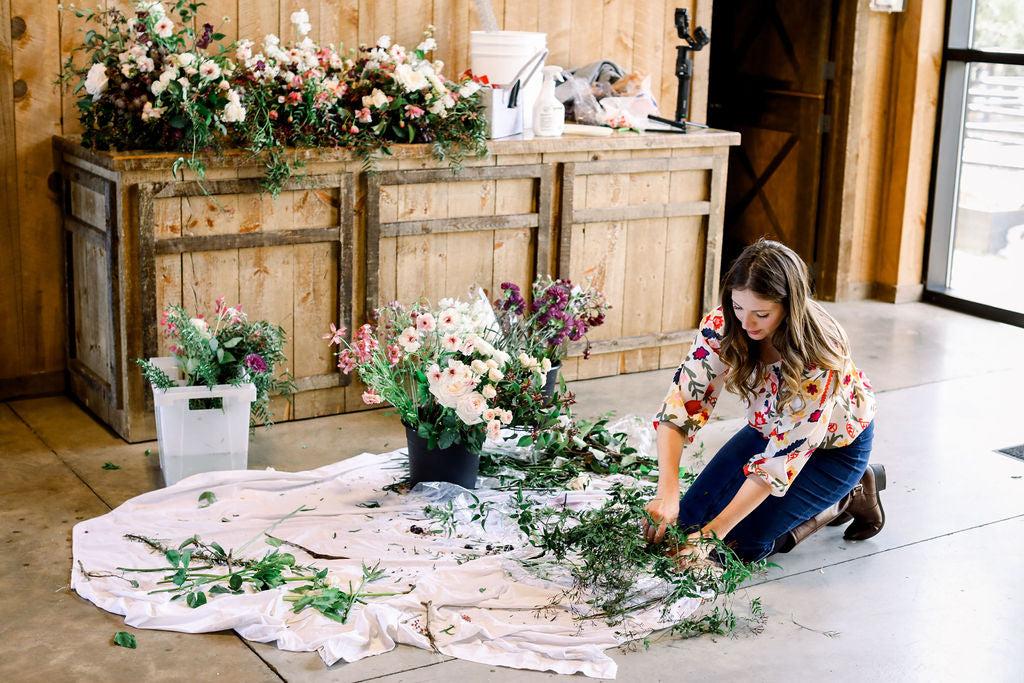 Floral Design Team
As your Floral Designers, we are solely responsible for creating each arrangement according to the theme, style and color scheme/direction of the event.
If you've hired us to deliver your items, we will pack everything up and after arriving on site will care for the arrangements, set them all up for you, ensure that they are looking refreshed and intact, and will remove them at the end of the night.
Our duties may slightly overlap with the Production Team but ultimately remains a separate role & responsibility.
Don't be surprised though if you see Brianna working on your flowers, she's your Lead Designer after all!
Our Process at a Glimpse
1. Confirm Availability

Shoot an email to brianna@kaeweddings.com and include as much information about yourselves as a couple along with any details you may already have about the wedding! Brianna will check our schedule and respond within 1 business day.

We recommend inquiring a minimum of 12-18 months in advance to receive priority booking.

2. Complimentary Consultation

Congratulations! If we are available for your date, we will schedule an Initial Consultation with you via Zoom. You can also book a Private Studio Visit & Initial Consultation. We can get to know each other and ask or answer any questions before going over next steps. :)

3. Booking Code & Reservation Deposit

Once we receive your official YES! we will give you to thumbs up to go ahead and Purchase Your Date.

This guarantees your spot on our calendar and allows us to begin creating your account with us.

4. Purchase Services

You can now start adding the services you need to your cart. Be sure to read each items description before purchasing. If you have any questions about which items to select, reach out to brianna@kaeweddings.com. Place your order using your Booking Code. We will reach out with confirmations afterwards!

5. Customer Service

Brianna is your Lead Wedding Overseer. She will be working with you throughout the entire process. Her role is to help ensure that everything needed for your big day is taken care of and accounted for. You can email her any questions, schedule Zoom calls, add comments to your personalized Wedding Platform, say hi to her in the Studio, and more!

6. Production

As your wedding gets closer and on the day of, our team puts together everything that you've requested. If you will be picking anything up at our Retail Studio Space, these items will be prepped, packed and ready for you! If your items or services require delivery, we will arrive as early as allowed to perform all duties.
Other Services We're Known For
There's actually a whole second half to our business! KAE | Design Co. is where we Plan, Design & Produce unique In-House Experiences, Corporate Events, Social Events, offer Retail Floral Arrangements + More!